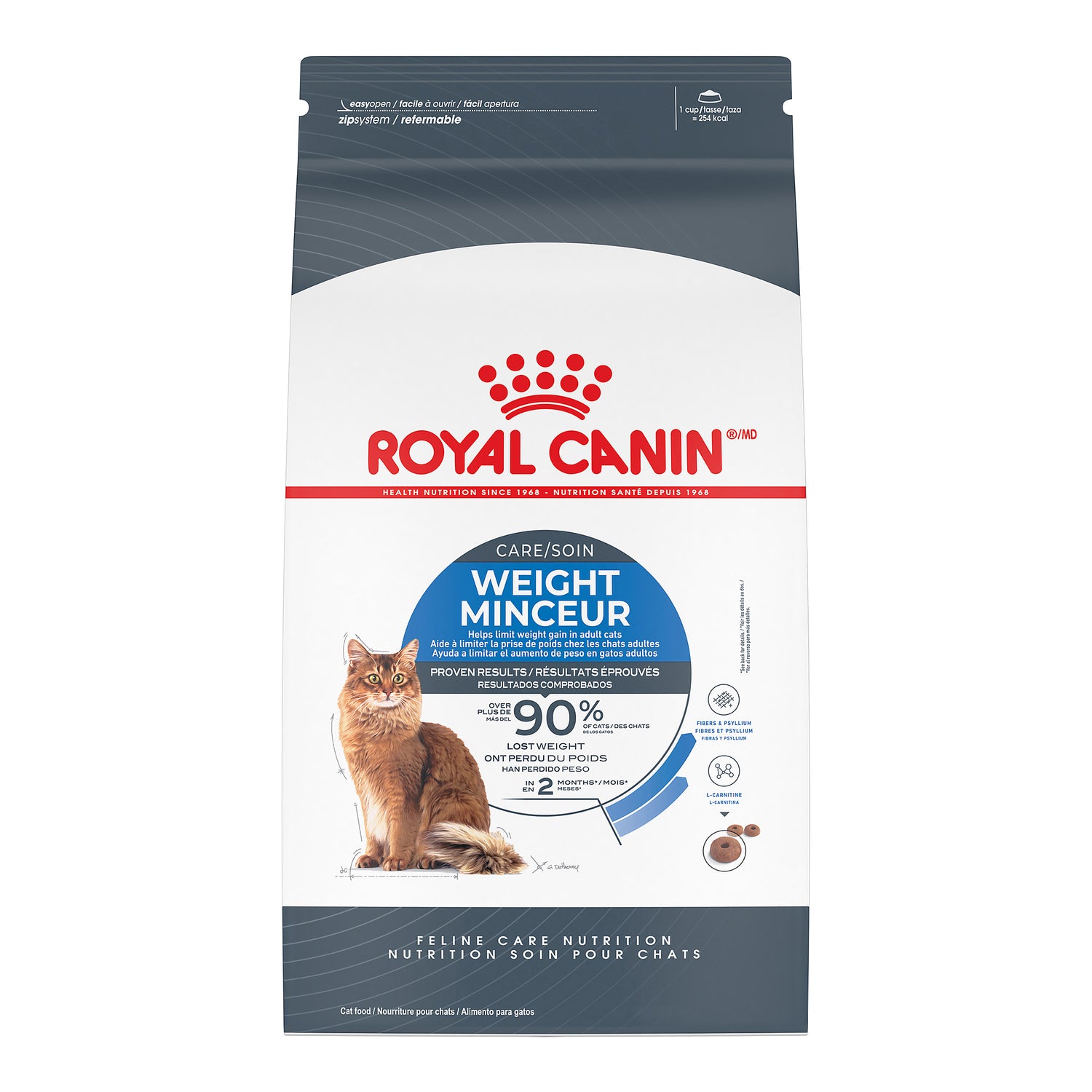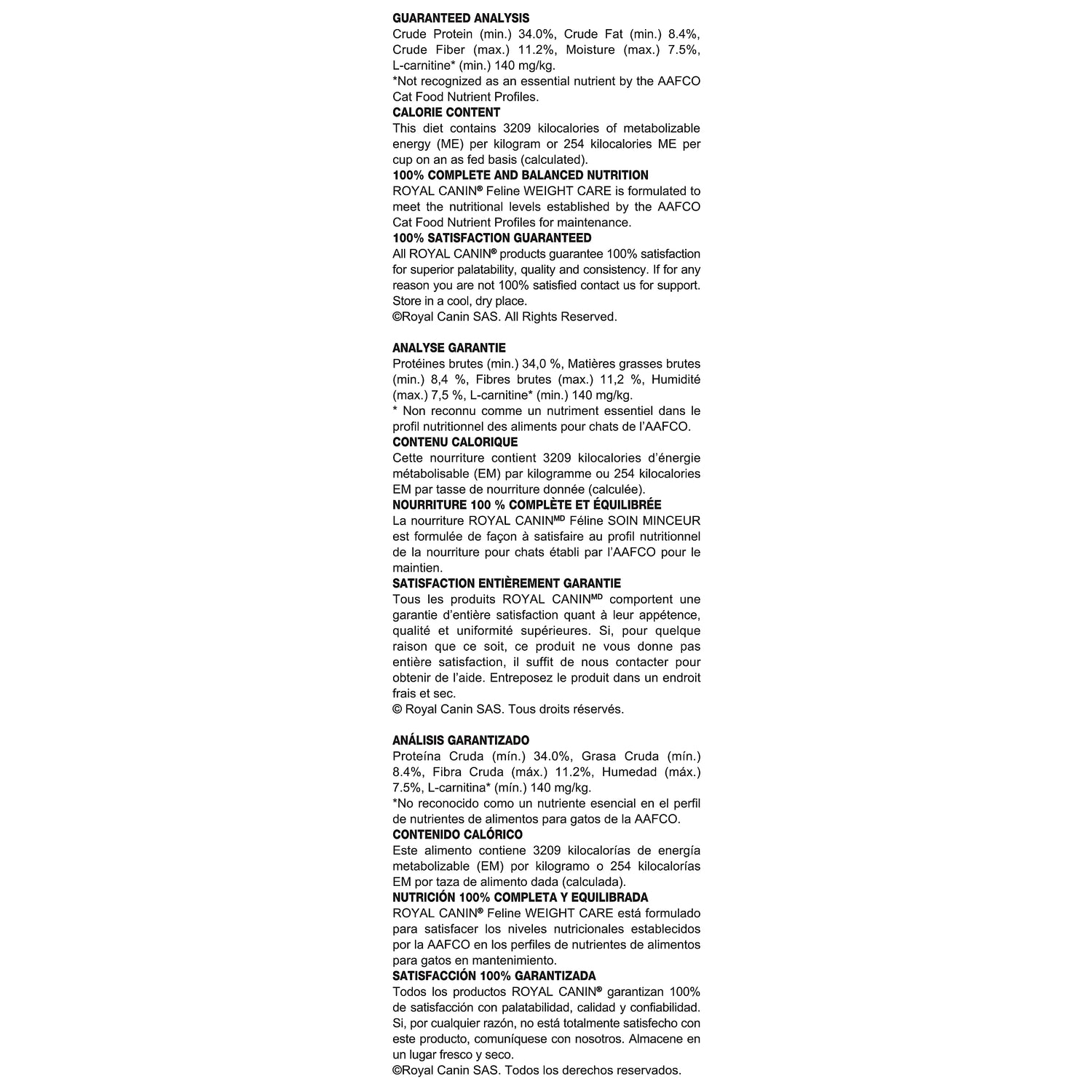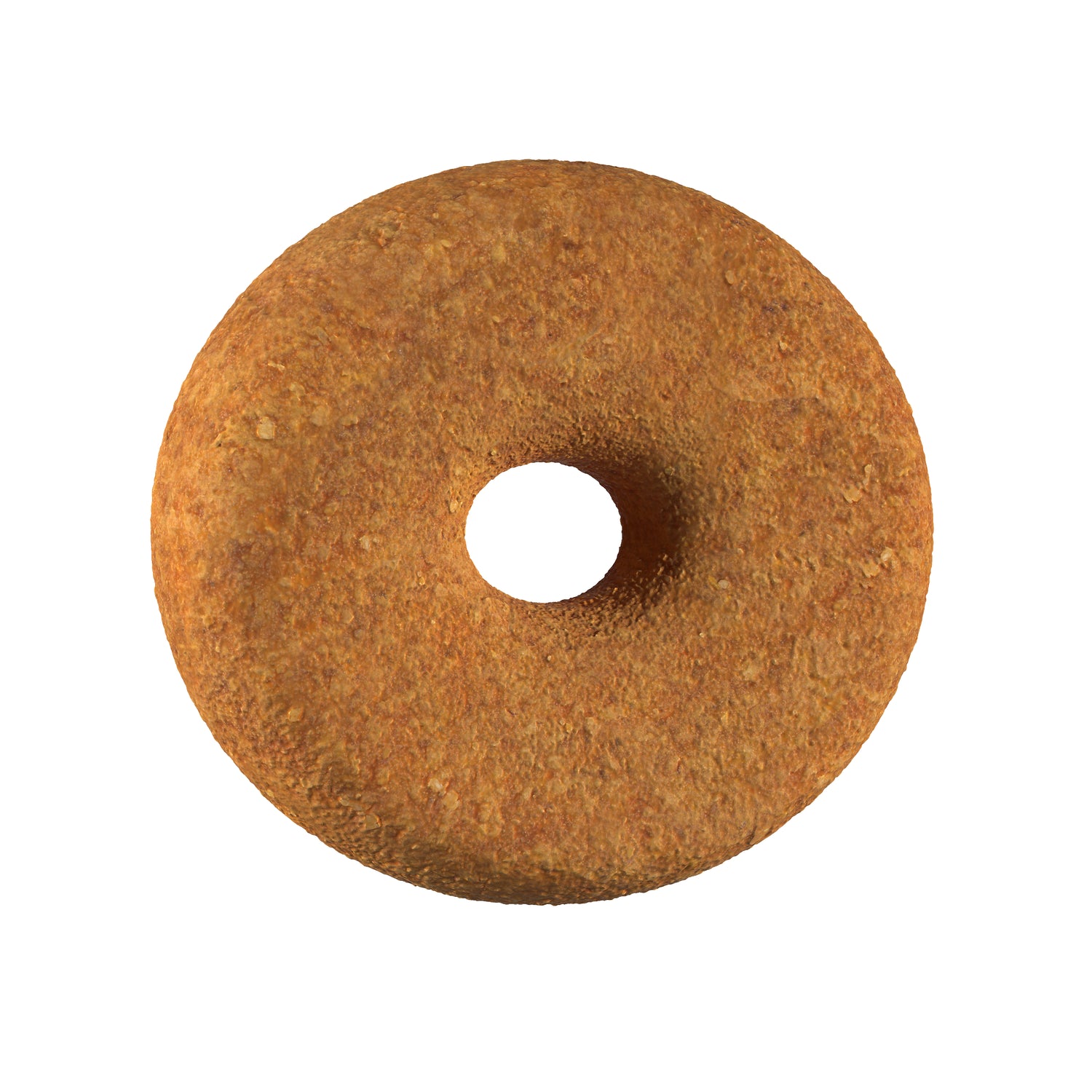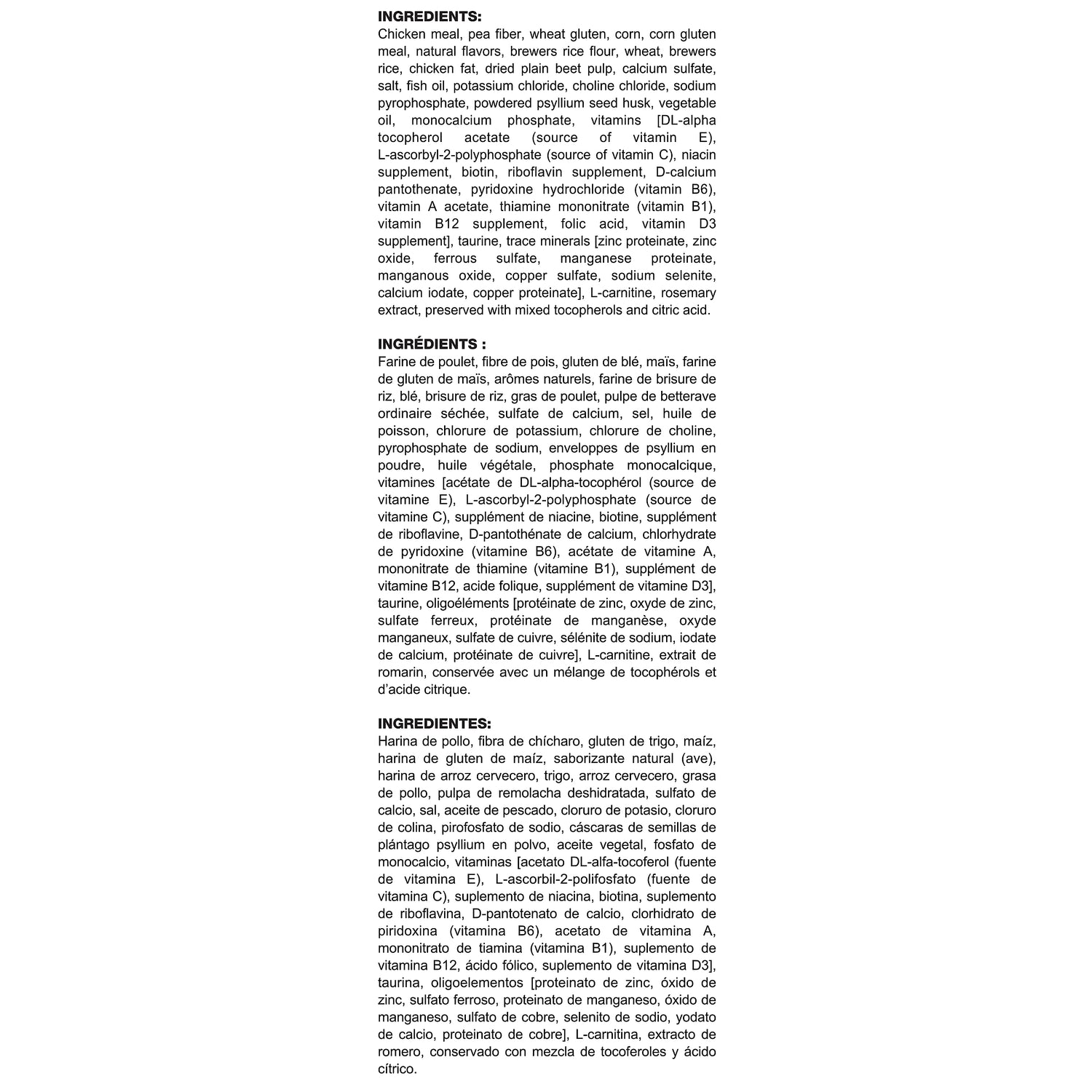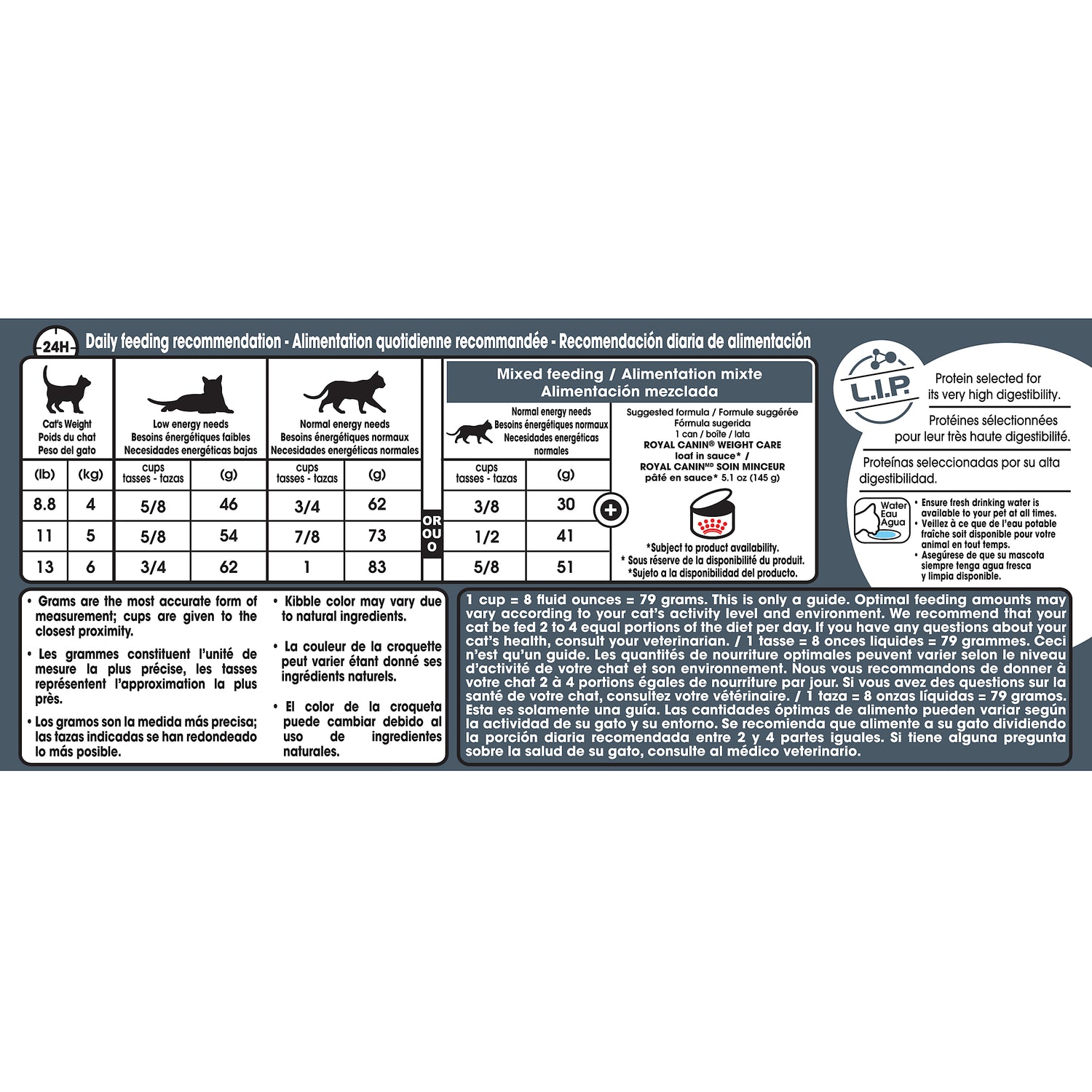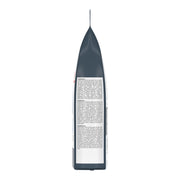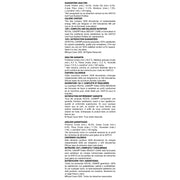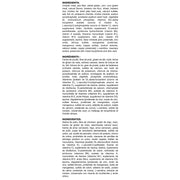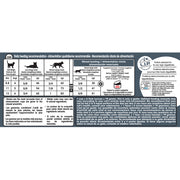 Royal Canin® Feline Care Nutrition™ Weight Care Dry Cat Food
Regular price
Sale price
$116.99
Unit price
per
Maintaining an ideal body condition and muscle mass is a crucial aspect of a cat's overall health.
Helps limit weight gain in adult cats. Adult cats from 1 to 12 years old, including those that are spayed or neutered.
WEIGHT MANAGEMENT PROGRAM:
1. Providing complete and balanced nutrition across both our wet and dry formulas, enabling you to choose the perfect combination for your cat.
2. Get your cat active with in-home games & feeding puzzles.
3. Avoid human food and fatty snacks.
4. If you have any questions or concerns about your cat's health, please contact your veterinarian.
Dry Feeding
| Cat's weight | Low energy needs | Normal energy needs |
| --- | --- | --- |
| 8.8 lb (4 kg) | 5/8 cup (46 g) | 3/4 cup (62 g) |
| 11 lb (5 kg) | 5/8 cup (54 g) | 7/8 cup (73 g) |
| 13 lb (6 kg) | 3/4 cup (62 g) | 1 cup (83 g) |
Mixed Feeding
| Cat's weight | Weight Care - Loaf in sauce (85g) | Normal energy needs |
| --- | --- | --- |
| 8.8 lb (4 kg) | 1 can + | 3/8 cup (30 g) |
| 11 lb (5 kg) | 1 can + | 1/2 cup (41 g) |
| 13 lb (6 kg) | 1 can + | 5/8 cup (51 g) |