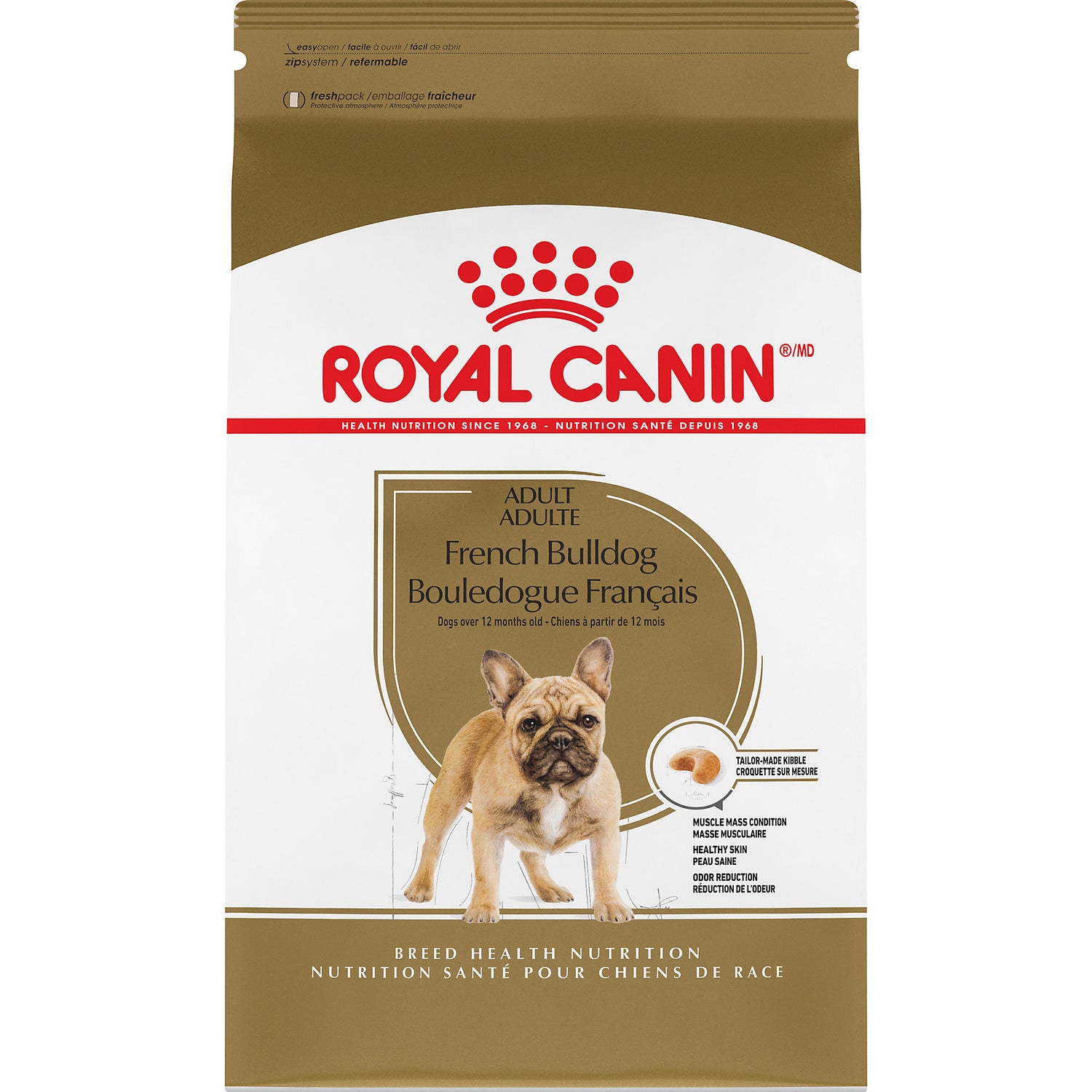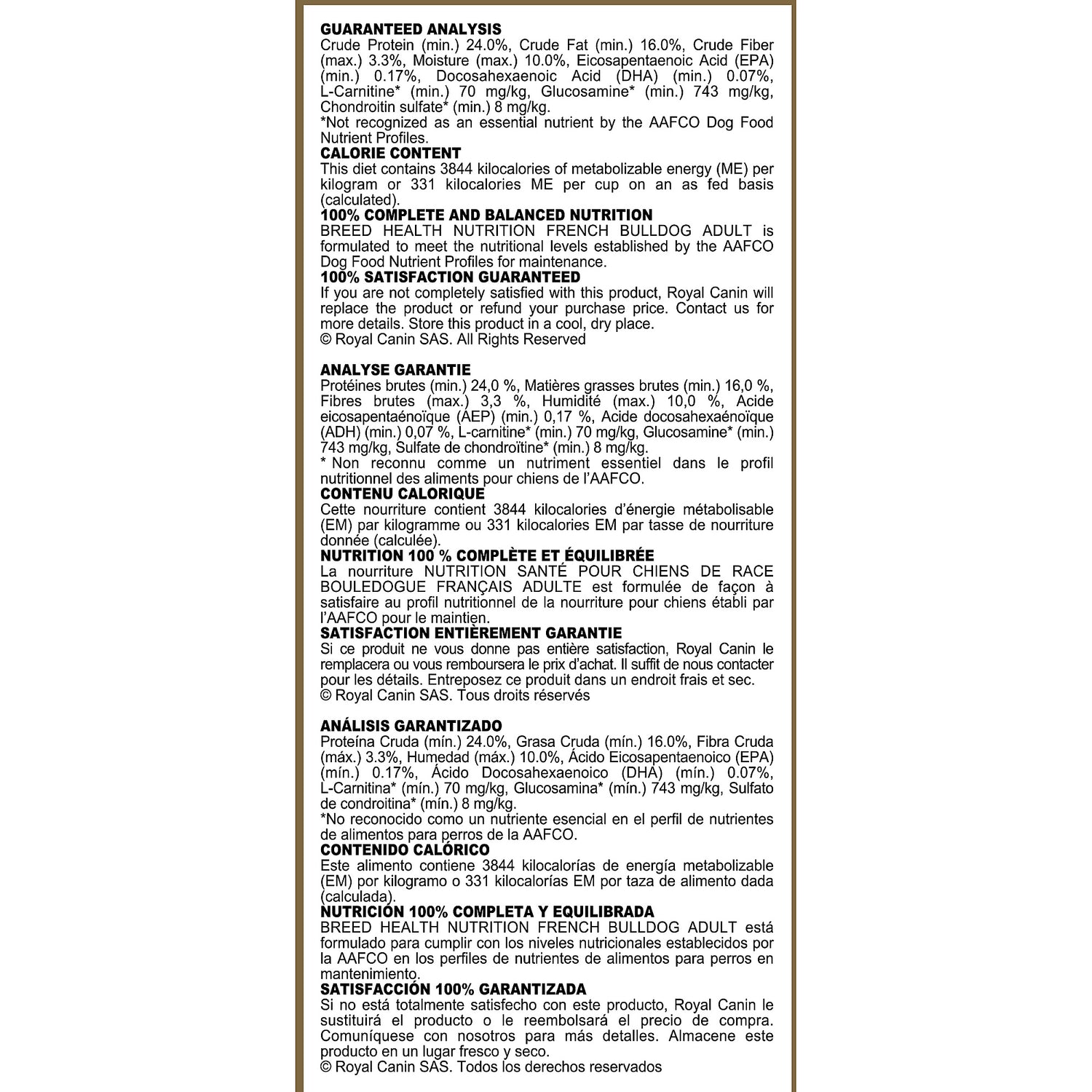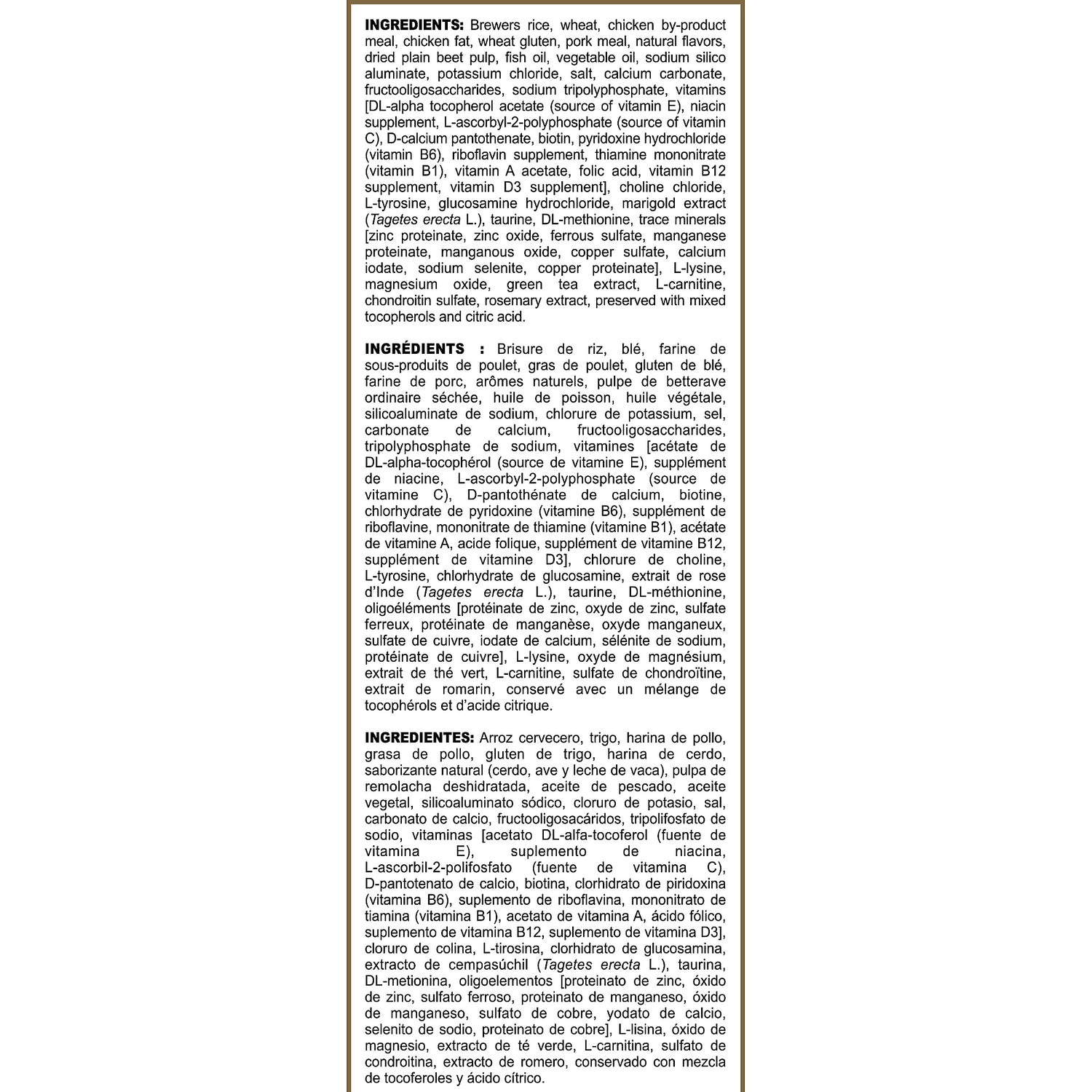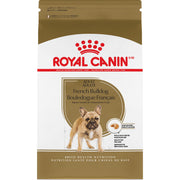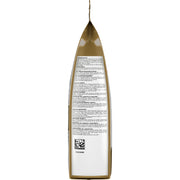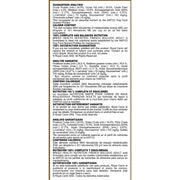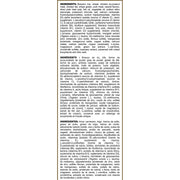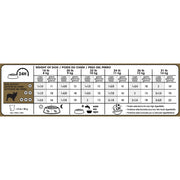 Royal Canin® Breed Health Nutrition® French Bulldog Adult Dry Dog Food
Regular price
Sale price
$79.99
Unit price
per
FRENCH BULLDOG ADULT is designed exclusively for purebred French Bulldogs over 12 months old.
With targeted nutrients, FRENCH BULLDOG ADULT helps to support skin, joints and muscles, while the customized kibble helps improve digestion and reduce gas production.
The French Bulldog is a good example of the brachycephalic jaw type with a very short muzzle. FRENCH BULLDOG ADULT kibbles are exclusively designed to make it easy for the breed to pick up and to encourage him to chew.
French Bulldogs are known to have powerful muscles. FRENCH BULLDOG ADULT helps maintain muscle mass with an appropriate protein content (24% min.). Enriched with L-carnitine.
The skin reflects the dog's state of health, and nutrition plays a key role in its maintenance. The FRENCH BULLDOG ADULT formula helps support the skin's role as a barrier with an exclusive complex of nutrients and helps maintain skin health (EPA and DHA).
This formula helps to reduce intestinal fermentation which can cause digestive disorders, flatulence and bad stool odor. FRENCH BULLDOG ADULT helps support healthy digestion with highly digestible proteins (L.I.P.*), an appropriate fiber content and high quality carbohydrate sources.*Protein selected for its very high digestibility.
100% Complete and Balanced Nutrition
| Dog Weight | Low Activity | Medium Activity | High Activity |
| --- | --- | --- | --- |
| 18 lb (8 kg) | 1 1/4 cups (111 g) | 1 1/2 cups (128 g) | 1 3/4 cups (146 g) |
| 20 lb (9 kg) | 1 3/8 cups (121 g) | 1 5/8 cups (140 g) | 1 7/8 cups (159 g) |
| 22 lb (10 kg) | 1 1/2 cups (131 g) | 1 3/4 cups (152 g) | 2 cups (173 g) |
| 24 lb (11 kg) | 1 5/8 cups (141 g) | 1 7/8 cups (163 g) | 2 1/8 cups (185 g) |
| 26 lb (12 kg) | 1 3/4 cups (150 g) | 2 cups (174 g) | 2 1/4 cups (198 g) |
| 31 lb (14 kg) | 2 cups (169 g) | 2 1/4 cups (195 g) | 2 5/8 cups (222 g) |