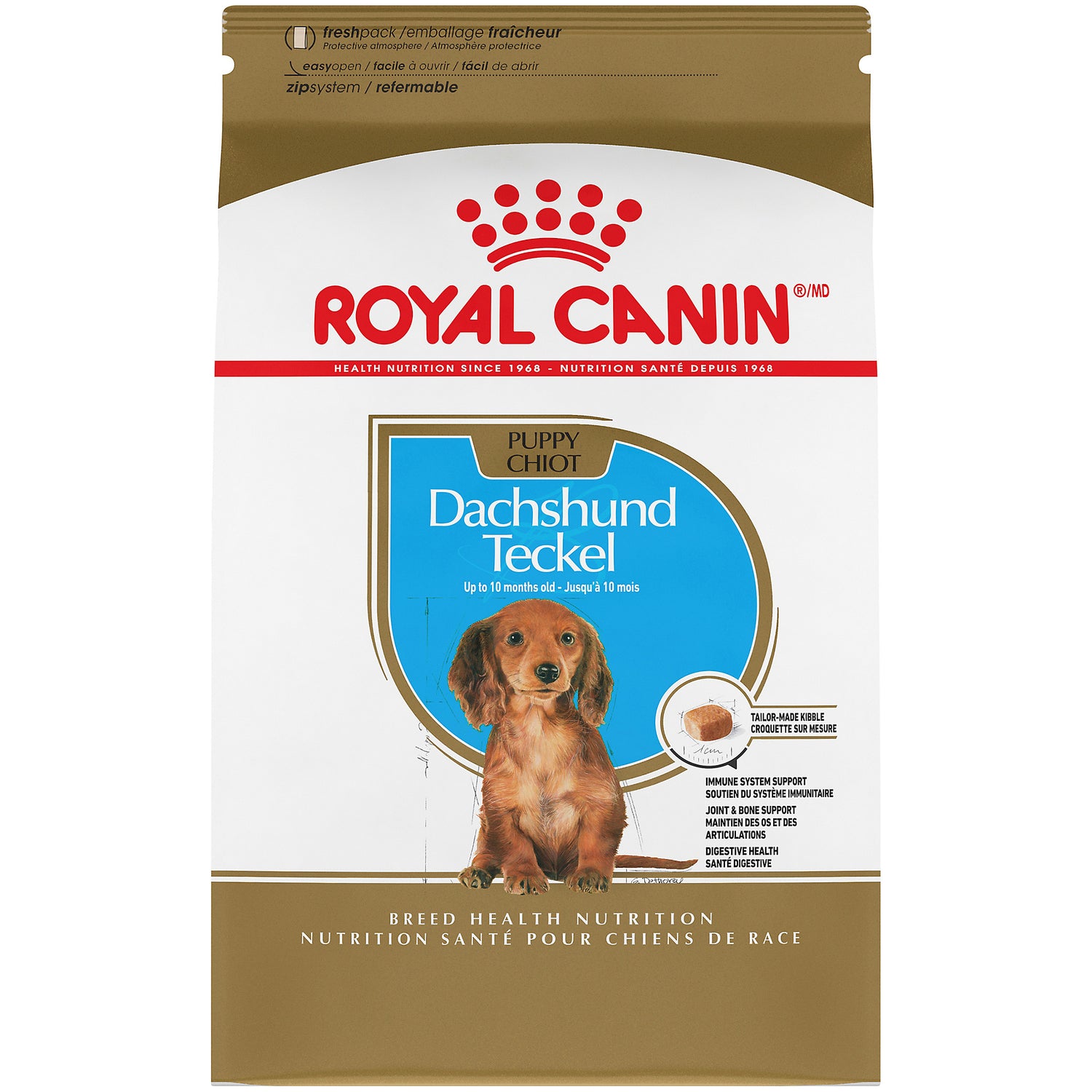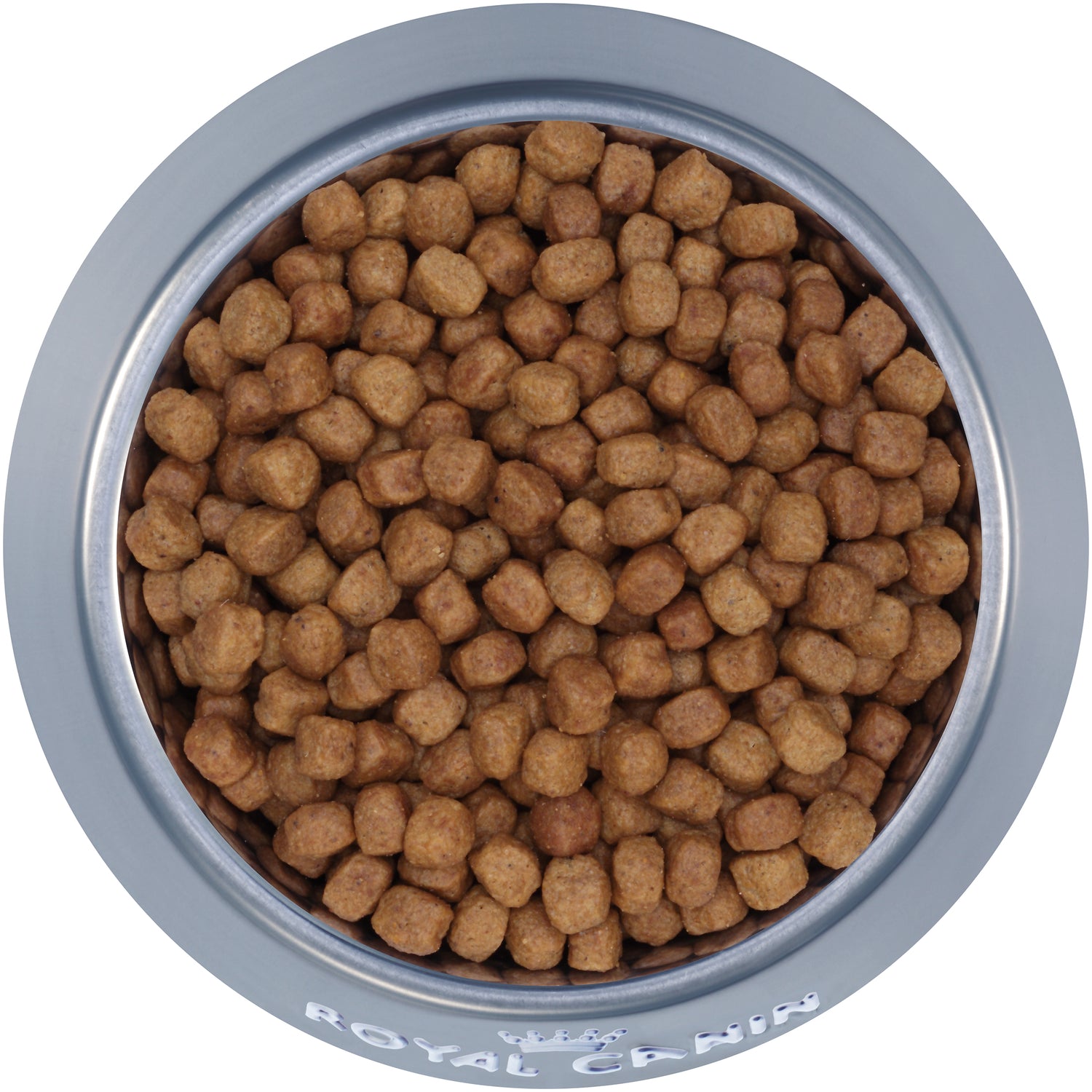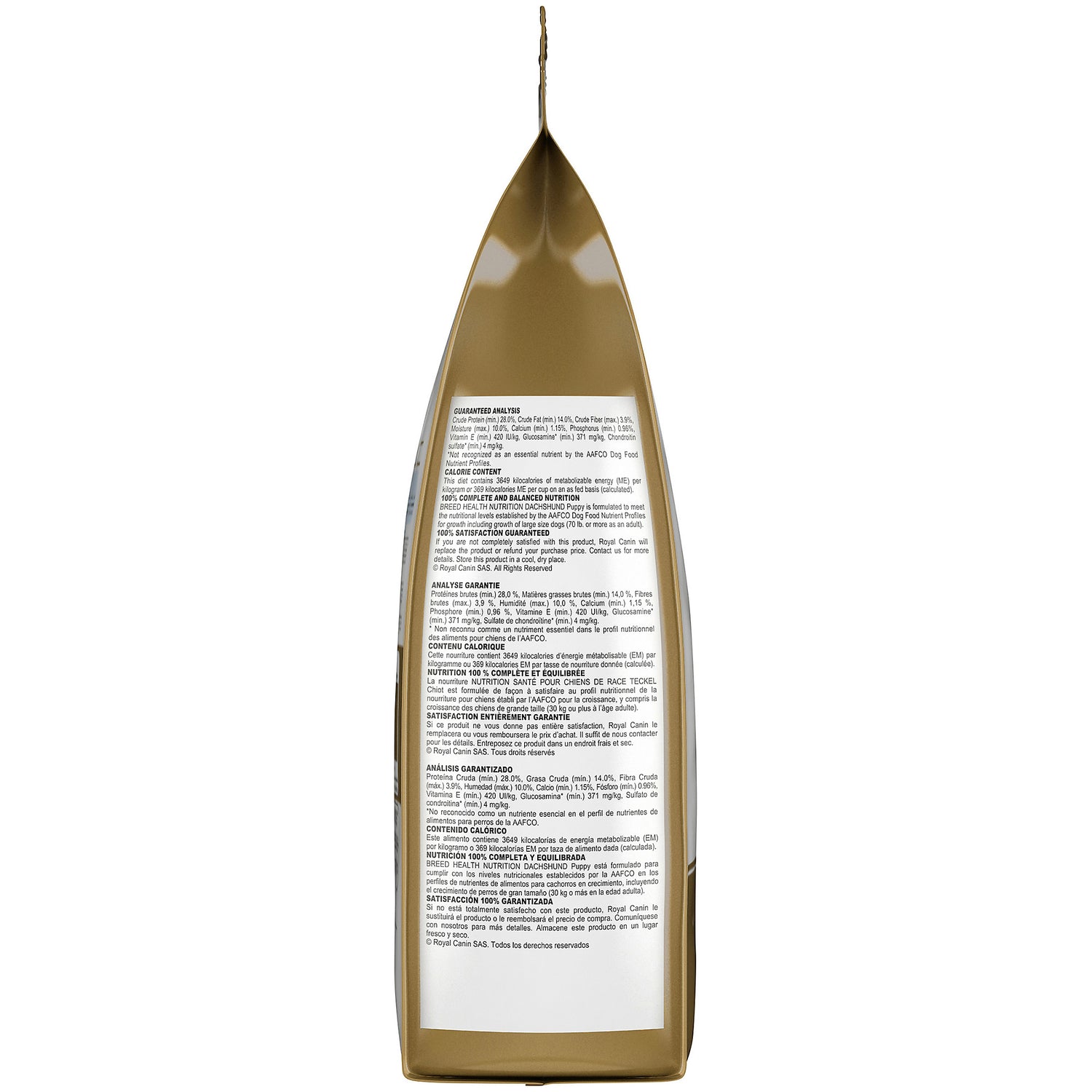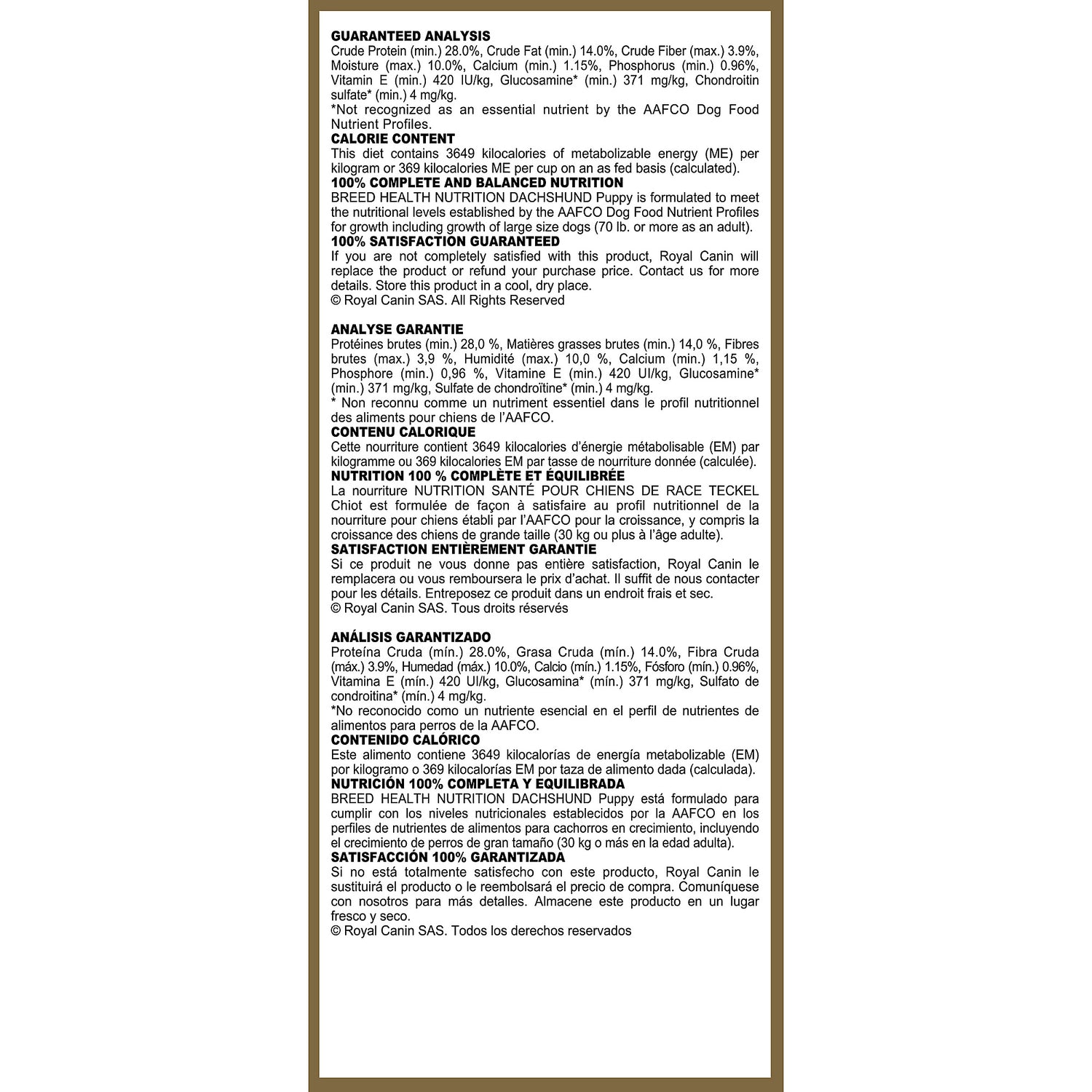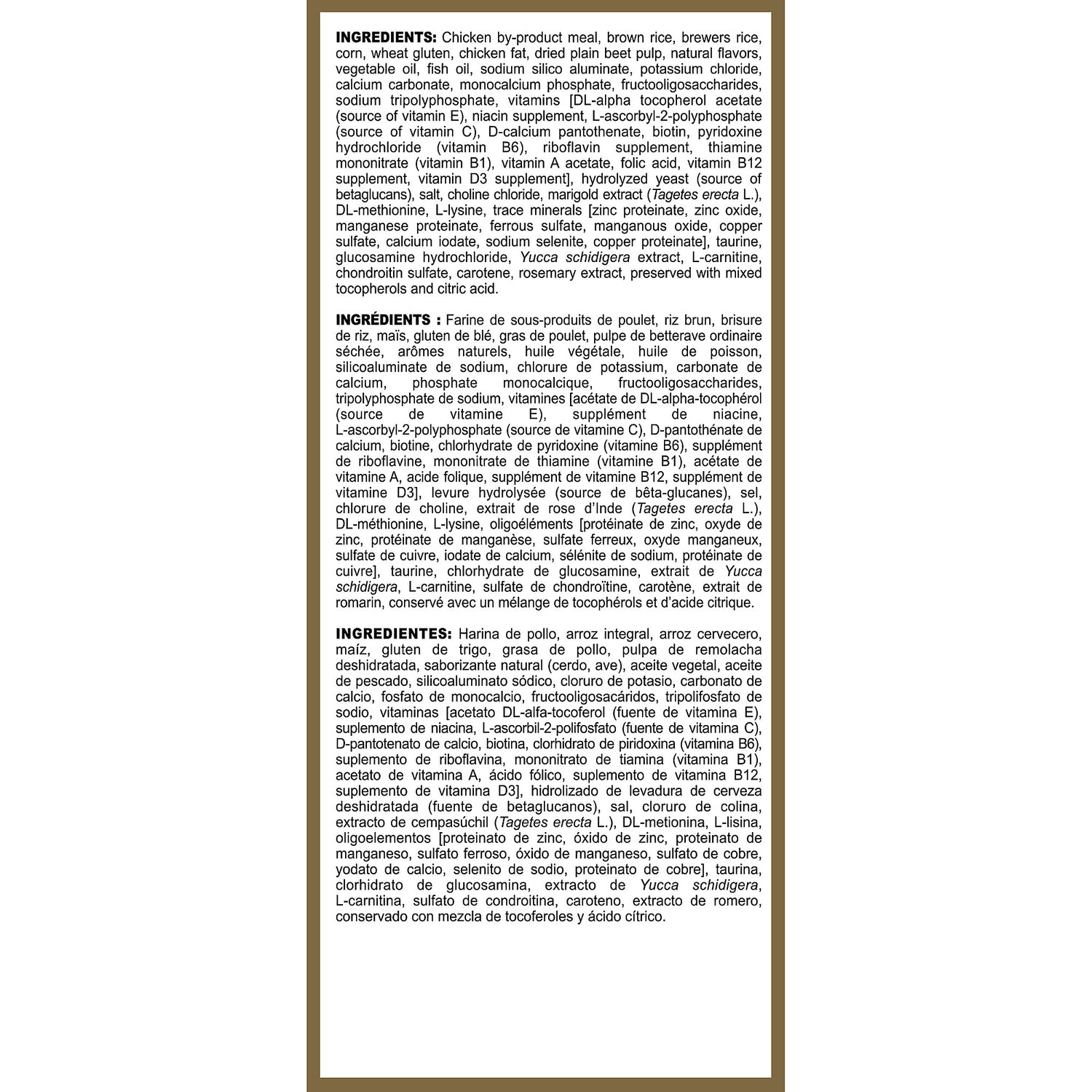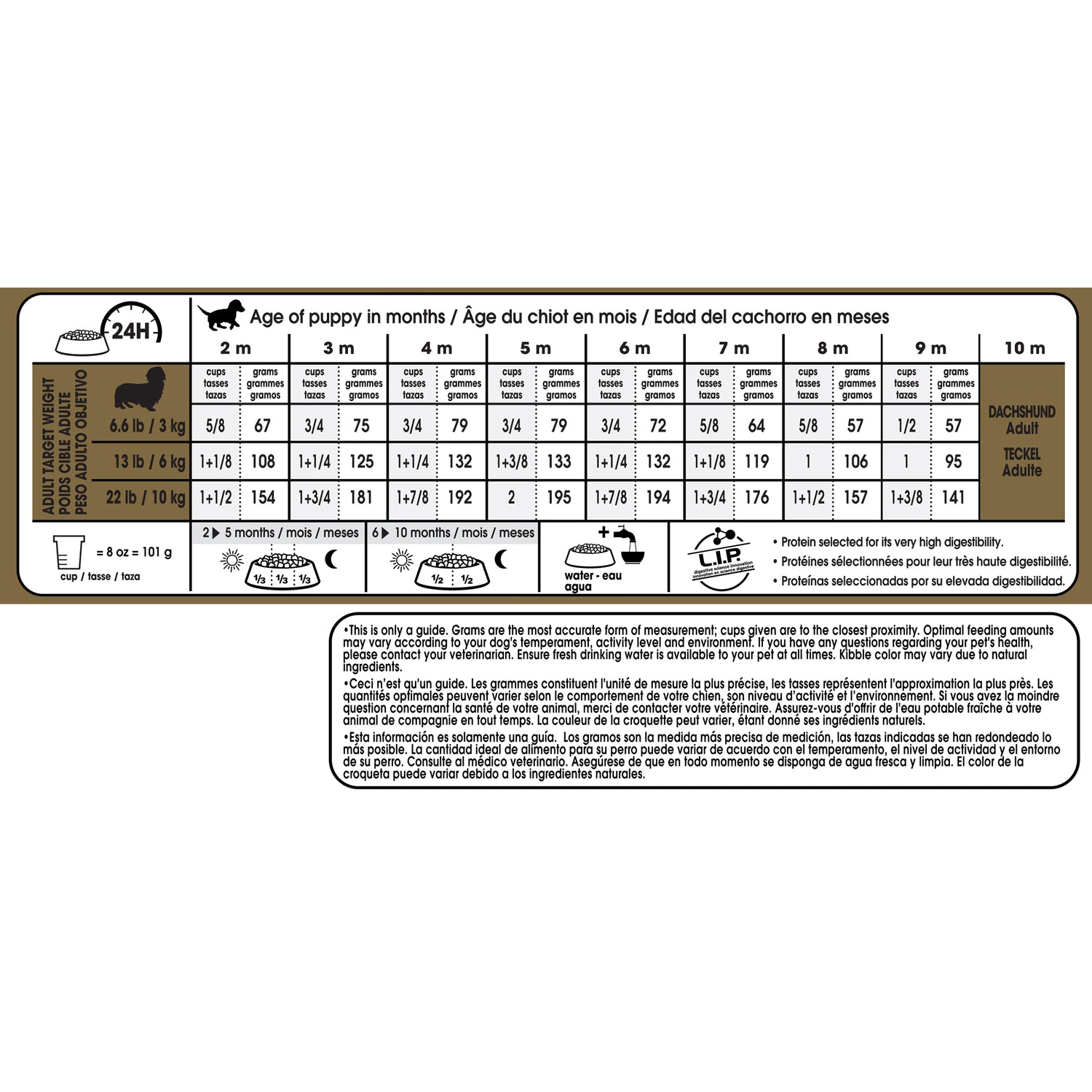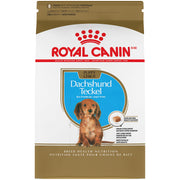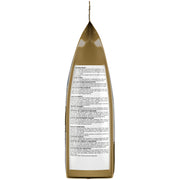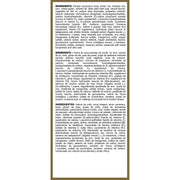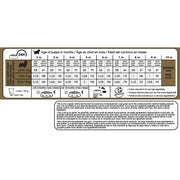 Royal Canin® Breed Health Nutrition® Dachshund Puppy Dry Dog Food
Regular price
Sale price
$35.99
Unit price
per
DACHSHUND PUPPY is designed exclusively for purebred Dachshund puppies from 8 weeks to 10 months old.
DACHSHUND PUPPY supports optimal development of the immune system, bones and joints, skin and coat, and gastrointestinal system, while the customized kibble encourages chewing to promote oral health.
This exclusive kibble has been developed to be perfectly adapted to the jaw of the Dachshund puppy making it easy to pick up and chew.
As your puppy grows, he will experience big changes and new discoveries. During this key period, the puppy's immune system develops gradually. DACHSHUND PUPPY helps support your puppy's natural defenses with an exclusive complex of antioxidants including vitamin E.
Balanced energy intake and precise mineral content (calcium and phosphorus) contribute to the development of strong bones and healthy joints in Dachshund puppies. This exclusive diet also helps maintain ideal weight.
Formulated with high quality protein (L.I.P.*) and prebiotics to support digestive health and a balanced intestinal flora, contributing to optimal stool quality. *Protein selected for its very high digestibility.
100% Complete and Balanced Nutrition
Puppy Age
Target Adult Weight
6.6 lb (3 kg)
13 lb (6 kg)
22 lb (10 kg)
2 Months
5/8 cup (67 g)
1 1/8 cups (108 g)
1 1/2 cups (154 g)
3 Months
3/4 cup (75 g)
1 1/4 cups (125 g)
1 3/4 cups (181 g)
4 Months
3/4 cup (79 g)
1 1/4 cups (132 g)
1 7/8 cups (192 g)
5 Months
3/4 cup (79 g)
1 3/8 cups (133 g)
2 cups (195 g)
6 Months
3/4 cup (72 g)
1 1/4 cups (132 g)
1 7/8 cups (194 g)
7 Months
5/8 cup (64 g)
1 1/8 cups (119 g)
1 3/4 cups (176 g)
8 Months
5/8 cup (57 g)
1 cup (106 g)
1 1/2 cups (157 g)
9 Months
1/2 cup (57 g)
1 cup (95 g)
1 3/8 cups (141 g)